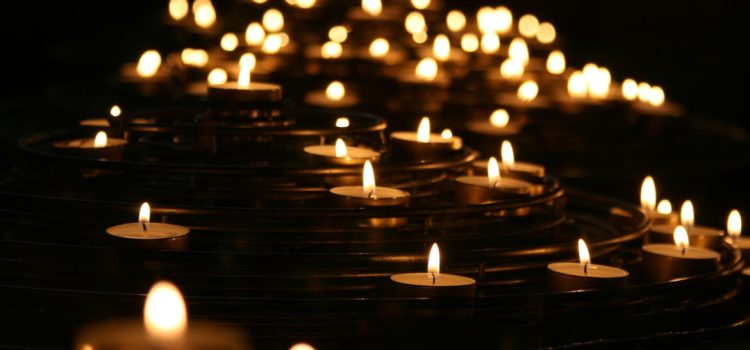 Multitudes of people are experiencing losses and grief in this pandemic. According to John Hopkins University School of Medicine COVID Resource Center,  5,904,723 deaths occurred worldwide related to COVID-19 as of 2/22/2022. Grief and loss, the most painful and gut- wrenching experience, is universal.  The pathway of working through grief and loss is also very much influenced by individual and cultural factors. Grief and loss experiences are often characterized by groundlessness where the assumptions of the reality we lived in previously dissipate completely and we are faced with uncertainty, an unpredictable future, painful feelings in the inner chambers of a broken heart and recognition of how much the lost loved one meant to us. Grief work means encountering parts of our psyche that may be unknown and/or discovering aspects of the lost loved one that we never knew. For example, after my beloved mother passed away, I connected with relatives who knew her as a young single woman.  I did not know this young woman. I only knew her as my mother.
Grief is the testament of how much we loved the person. The unbearable feeling of emptiness dawns with the realization of how our lives were intricately interwoven with our lost loved ones.  Grief work happens in moments of wakefulness, sleep, and dreams of the loved ones we lost. As we process feelings and thoughts related to grief in an adaptive manner, the intensity of negative feelings tend to decrease over prolonged time periods. As we endure, we start to remember the positive memorable experiences with the person, sometimes smiling in the recollection process. Each individual processes grief and loss in unique ways. Experiences of grief and loss are a powerful reminder of impermanence in the human condition and the importance of addressing "unfinished business" in our lives so that there are minimal regrets.
The process of grief is compounded with new challenges in the pandemic as people's sense of belonging in communities and rituals of honoring the dead have changed.  Natasha Mikles (2022) wrote an informative and powerful article, "The pandemic changed death rituals and left grieving families without a sense of closure" for The Conversation website. She discussed how death rituals in religious and spiritual contexts are important in the moments of groundlessness that occur in loss. She stated that changes in normal death rituals during the pandemic have impeded people's ability to process grief effectively which is critical for some closure. Gatherings for funeral and prayer services have changed. In 2020, I attended a zoom- based funeral.  I did not get to hug people or receive hugs which are part of communal grieving. I, like others, turned off the camera on the zoom call when I felt intense emotions. This zoom based funeral was a very solitary experience. No lingering conversations after the funeral service. Not eating food together with other mourners. No recollections of vivid memories regarding the uniqueness of the person lost. My prayers for this family helped me the most.
Grief becomes complicated when people report inability to visit loved ones with COVID in the hospital before loved ones passed away. I know several people who lost loved ones in other parts of the world but could not attend funerals or services because travel was shut down in the pandemic. Many folks reported losses upon losses of loved ones and discuss the surreal nature of losing 3 or 4 people in their lives. Numbness, shock, denial, devastation. Surviving such losses include leaning on the living and faith in something bigger than the self. God, Universe, Higher Power.
Grief work is difficult because as one processes grief triggered by one incident, one may experience feelings of residual grief from other losses in the past. As a psychotherapist, I often use the image of dominos where one domino toppling over impacts a series of dominos to topple over.  The political discourse regarding COVID also impacts the grief process. As I was reading about the devastating losses in the pandemic, I came across an article  about Marked by COVID, an organization, which is focusing on helping people with grief work. I recently had the honor and privilege to interview Tara Krebbs from Marked by COVID. I am very grateful for Tara's honesty, wisdom, and compassion in discussing this very difficult topic. A Big Thank you to Tara.
Here is the link for my interview with Tara Krebbs. 
Attached below are descriptions of different services provided by Marked by COVID.
Marked By COVID is a grassroots movement demanding a coordinated, data-driven, national response to the pandemic. We uplift the stories of those who have been affected, support families who have lost loved ones, publish honest obituaries, and host vigils and memorials nationally. Our community is actively turning grief into purpose by spreading COVID-19 awareness and education and organizing direct actions that hold elected officials accountable for hundreds of thousands of unnecessary deaths. Our lost loved ones will not be forgotten. Our voices will be heard.
https://www.markedbycovid.com/
https://www.markedbycovid.com/cards
https://www.covidmemorialday.org/
Here is a link to our PHX COVID Memorial last year. We are hosting the 2nd one this March 7th. 
https://www.azfamily.com/news/continuing_coverage/coronavirus_coverage/memorial-held-in-tempe-to-honor-covid-19-victims/article_4f3f0584-7aee-11eb-ad4d-37834a82ac08.html
Here is the Facebook grief support group we work closely with:
Covid 19 Loss Support for Family & Friends is a Facebook group for people who've lost a loved one to COVID and are struggling with the unique challenges of grieving during a pandemic. The group was founded by Sabila Khan (NJ) and Angelina Proia (NY) only days after they lost their fathers to COVID. What started as a space for Sabila and Angelina to find comfort and community as they navigated their own losses, has become the largest COVID bereavement group online. The group now offers free meditation classes, four weekly admin and moderator-led Zoom calls for members to connect, free and low-cost mental health resources, and memorial and media opportunities to its almost 14,000 members from around the world.
https://www.facebook.com/groups/covidlosssupport
HOPE READERS FIND SAFE SPACES TO PROCESS GRIEF AND LOSS.
PLEASE NOTE: This is not a therapy site. Please reach out for professional medical and mental health services, as needed. Additionally, please contact Centers for Disease Control and Prevention for safety guidelines regarding COVID-19
Interview with Tara Krebbs: Marked By COVID