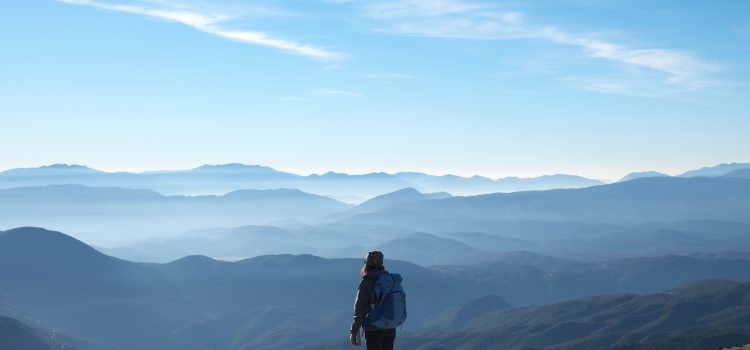 Menopause refers to the process of cessation of menstrual periods in women, marking the end of the reproductive years. What does post menopause mean? Dr. Traci C. Johnson (2022) defines post menopause as a time  in a woman's life after she stops having menstrual periods for 12 months. Carrie Madarmo (2022) estimated that there will be over 1.1 billion postmenopausal women in the world by 2025. That is a lot of women. According to Katherine Lee (2021), there are increased health risks that women in post-menopause may experience, such as, increased weight gain, heart disease, osteoporosis, urinary tract infections, and urinary incontinence.  It is again important to note that each woman's experience of post menopause is influenced by her unique biological, sociocultural and spiritual factors. Given my journey in starting to navigate  post menopause, I came across a phenomenal guidebook, Beyond Menopause: New Pathways to Holistic Health by Carolyn Torkelson, M.D.  and Catherine Marienau, Ph.D. I love the book's holistic approach to post menopause by exploring the multitude of issues related to biological, psychological, social, cultural  and spiritual shifts in women. Drs. Torkelson and Marienau discuss  keys ideas, such as, developing a "web of wellness", "harmonizing body, mind, and spirit", self-awareness", "self-compassion" and "self-advocacy" in a health care system which may not optimally address different health issues of women in post menopause. 
This post consists of my interview with Dr. Torkelson. I found her to be very knowledgeable, passionate about her area of expertise, interpersonally warm and unique in terms of her training and experience in holistic or integrative medicine. She started her career as a nurse practitioner in a holistic clinic, and then, attended medical school with a focus in preventative care and holistic health. She practiced family medicine for ten years, and then, joined as a faculty member at the University of Minnesota School of Medicine. She also completed her masters degree in clinical research and conducted studies on integrative medicine. She  is a pioneer in integrative medicine because she discussed that there was no formal training in integrative holistic medicine when she started her career and therefore, she actively explored this area and became involved with the American Holistic Medical Association. I found it particularly intriguing that she studied indigenous healing approaches, such as, Native American healing systems,  Tibetan medicine and also worked in Guatemala. Dr. Torkelson is currently an adjunct associate professor at the University of Minnesota. I am super excited to present my interview with Dr. Torkelson on post menopausal women's health through a holistic perspective and the importance of implementing evidence based changes in women's lifestyle in promoting wellness rather than only focusing on disease -centric model of addressing symptoms.  I very highly recommend this book. I love her discussion of the five pillars of health: restoration and sleep, nutrition and digestion, movement and exercise, emotional well-being ("healing power of love" and "listening to our body, emotions, thoughts") and connection to others. This book also has chapters on multiple critical areas, such as, balance, sleep, weight issues and diet ("viewing food as medicine"), alternative healing techniques, anxiety, fatigue, hormone replacement therapy, sexual health, and brain health. The book addresses the important areas of nurturing the mind, body and spirit. Much gratitude and appreciation to Dr. Torkelson in her generosity for doing the interview and sharing her wisdom and knowledge.
PLEASE SEE LINK BELOW FOR INTERVIEW WITH DR. TORKELSON
CONCLUDING THOUGHTS
I agree with Dr. Torkelson that post menopause may be a prime time of growth and self actualization for women, especially emotionally and spiritually. Psychological changes in post menopause vary, such as, shifts in identities, roles, relationships, body images, jobs, finances, grief and loss issues related to life transitions and sociocultural factors which impact aging women, especially in  our American  culture that is obsessed with youth. People's chances of navigating  life transitions effectively are likely to increase when the number of their resources for coping and protective factors are greater than their risk factors. Spiritual factors, including relationship and encounters with the sacred, can serve as very powerful protective factors in finding new meaning, purpose and fostering resiliency in different phases of life. I feel that Drs. Torkelson and Marienau's concepts of  "web of wellness", "nourishing the body, mind and spirit", "pillars of health", and healthy relationship with self (self awareness, self-compassion,  and self-advocacy) and others can be helpful to any human being. I hope that this post encourages readers,  no matter your gender or age, to cultivate these concepts in promoting health and well-being.
Other very cool resources from the authors:
Carolyn Torkelson
Podcast by Gail Zelitsky and Catherine Marienau
REFERENCES
 Johnson, T. C. (2022). Your Health in Menopause. WebMD.com https://www.webmd.com/menopause/health-after-menopause#1-4
Lee, K (2021).  5 Health Risks Women Face After Menopause. Everydayhealth.com https://www.everydayhealth.com/menopause/health-risks-women-face-after-menopause/
Madarmo, C. (2022). Menopause Facts and Statistics: What You Need To Know. Verywellhealth.com.  https://www.verywellhealth.com/menopause-facts-and-statistics-265659#:~:text=Everyone%20with%20a%20menstrual%20cycle%20will%20go%20through,there%20will%20be%201.1%20billion%20postmenopausal%20women%20worldwide.
Torkelson, C, & Marienau, C. (2023). Beyond Menopause: New Pathways to Holistic Health. CRC Press.
PLEASE NOTE THAT THIS POST IS NOT A SUBSTITUTE FOR PROFESSIONAL MEDICAL OR MENTAL HEALTH CONSULTATION. PLEASE SEEK PROFESSIONAL MEDICAL AND MENTAL HEALTH SERVICES, AS NEEDED.
Interview with Dr. Carolyn Torkelson: Holistic Health Beyond Menopause